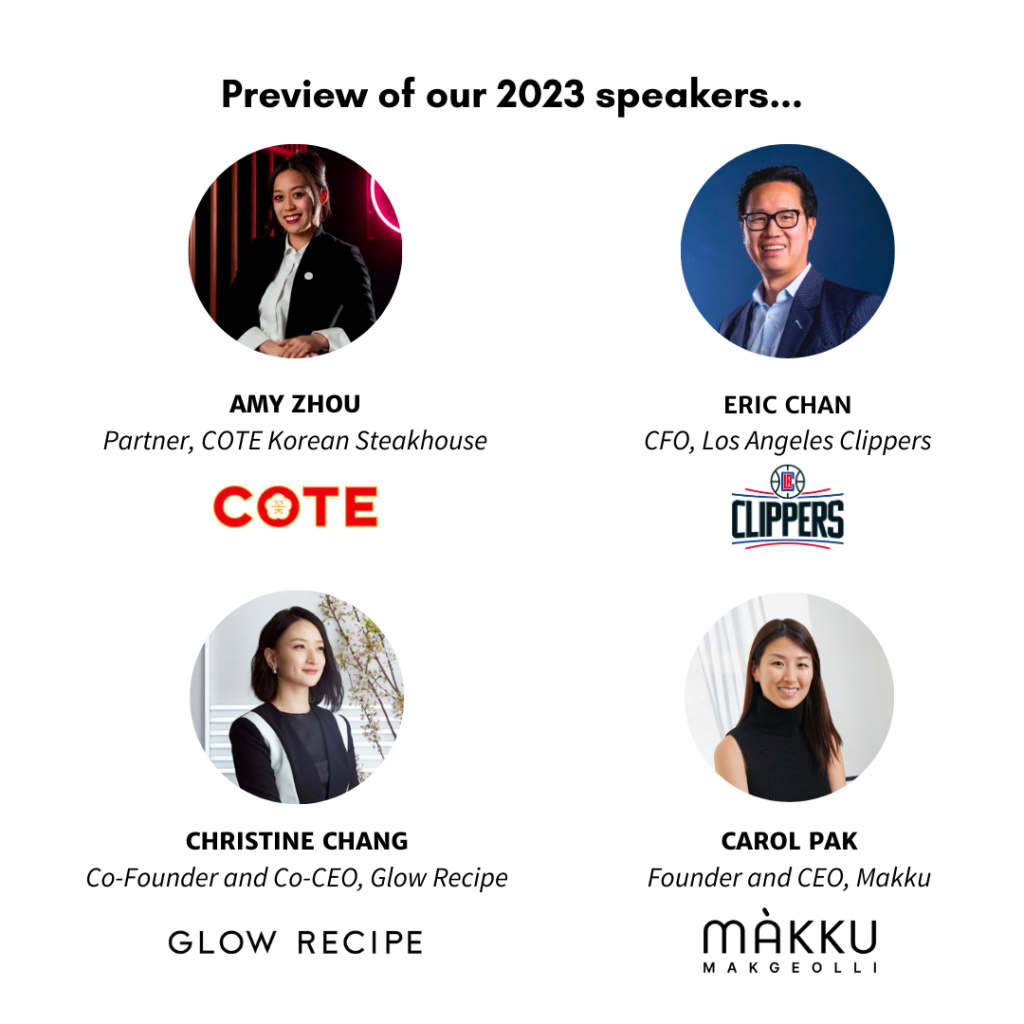 Applications are now LIVE until this Sunday, Sept 24th for Lunar Accel's Winter 2023 Career Accelerator for ambitious, early-career East/Southeast Asian American professionals from Oct 22 to Nov 11 in New York City. Apply now to gain access to an incredible lineup of events and programming to take your career beyond the bamboo ceiling:
📣 Keynote: Amy Zhou, Partner & Director of Operations of COTE Korean Steakhouse
📣 Keynote: Eric Chan, CFO of the Los Angeles Clippers
📣 Keynote: Christine Chang, Co-Founder & Co-CEO of Glow Recipe
💬 Consumer Brands Panel with Carol Pak, Founder & CEO of Makku
✏️ Executive Presence Workshop with Jay Wang, experienced executive coach
🤝 Mentorship with mid-career professionals who were in your shoes just a few years ago, including senior managers and early-stage founders
🥂 Social events, including happy hours, hiking, and more
🎉 Closing banquet and afterparty! For more information and to apply as either a fellow (1-5 YOE) or mentor (6+ YOE), check out our website at www.lunaraccel.org/accelerators-w23. Apps close this Sunday, Sept 24th!