"My favorite childhood memories were when I visited my grandmother in Taiwan. She'd always cook the most delicious fried rice and pork chop when I got home, and I wanted to share that experience with the world."
Fried rice has long been associated with a quick meal thrown together with leftovers. However, at the aptly named Fan Fried Rice Bar in Bedford-Stuyvesant, owner and chef Paul Chen is focused on sharing and exposing the true nature of the dish.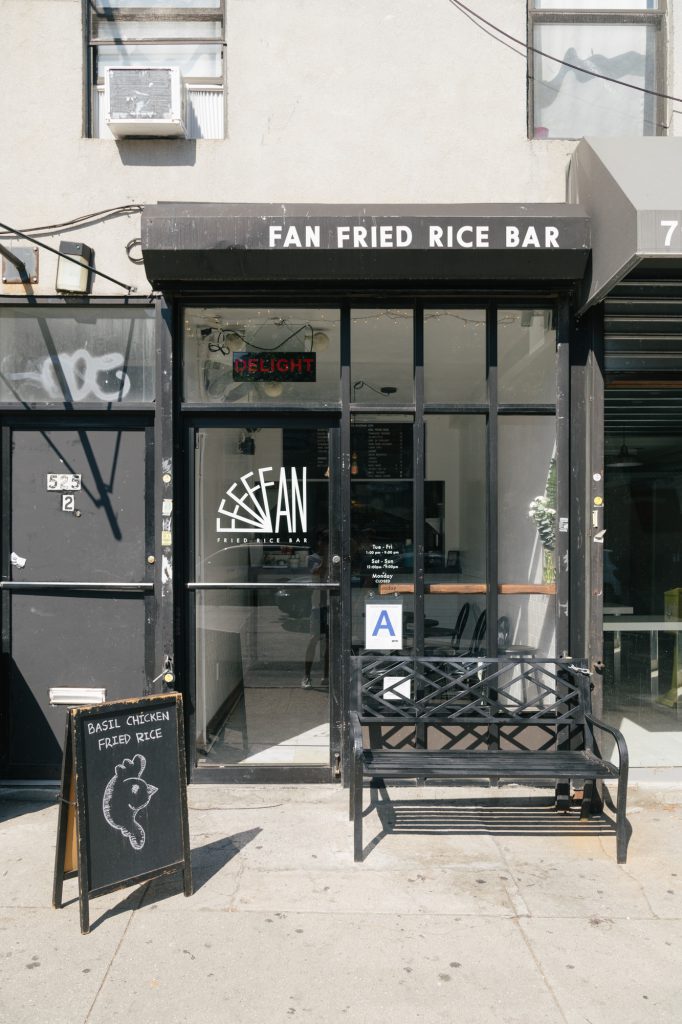 As Paul describes it, in Taiwan, fried rice is a part of every person's childhood. "There's lots of fried rice specialty shops there. People line up for famous spots just as we do for ramen in New York."
This is where he saw the opportunity to take this very accessible, familiar dish and share the highest quality version of it with New York. "Our most popular dish is our traditional Pork Chop Fried Rice, a Taiwanese staple. We deep fry center cut bone-in pork chop, served with classic egg fried rice with fresh arugula. With this dish, we hope to represent our story: classic, yet with a modern accent."
Paul was born and raised in Pingtung, Taiwan on an Air Force base and spent his childhood traveling. He began his career in the fashion and beauty industry, helping global brands such as Lululemon expand into the APAC region. Fascinated by New York, he moved here to run operations for a skincare brand for a few years. After returning to Asia to continue his career, Paul soon found himself missing the city.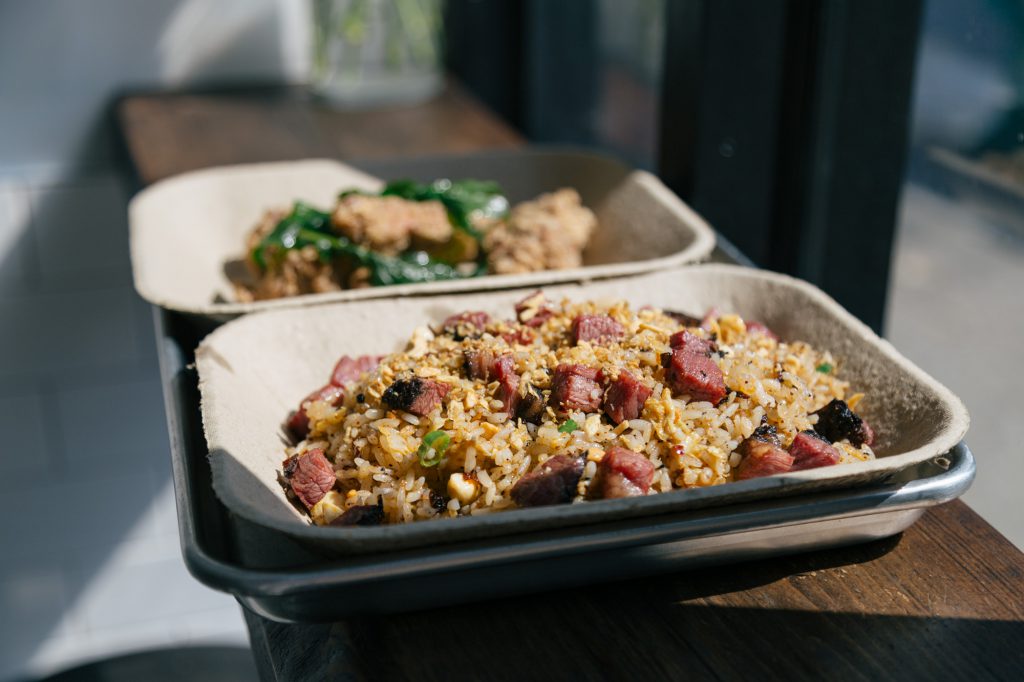 "I realized that through my career I'd learned lots of skills – and had this idea that I should apply those skills to something I've been passionate about my whole life – cooking." After noticing the lacking representation of fried rice in New York, Paul returned to the city and began work on Fan Fried Rice Bar.
Looking at the menu gives customers a glimpse into Paul's upbringing. The appetizer section reads like a stroll through Taiwanese night markets, with starters like Taiwanese sausage, popcorn chicken and cuttlefish balls. When choosing a fried rice entree, besides the traditional staples that reflect what he ate growing up, variants like Numb Numb Pastrami or Bacon Breakfast feature ingredients like bagel seasoning and showcase his love for New York. Even the Chorizo Sausage fried rice reflects the time he spent in Mexico City and South America while he was running supply chain operations earlier in his career.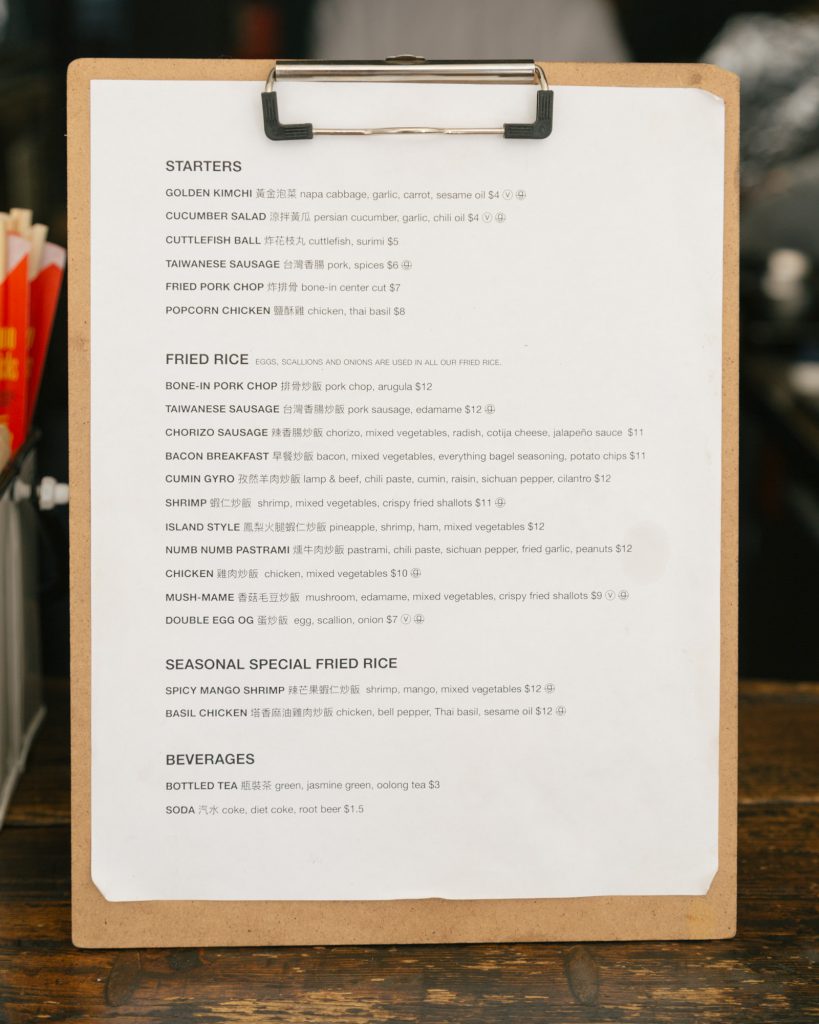 Despite the fact that his fried rice is not your standard Chinese takeout, Paul insists it's easy: "It's simple really, fried rice is about pairing rice with vegetables and protein, and identifying the right spices to bring the three together." But what he hand-waves over is the fact that he spent 9 months searching for a restaurant location that would let him install a wok setup in the kitchen, a key aspect of what makes his rice so tasty.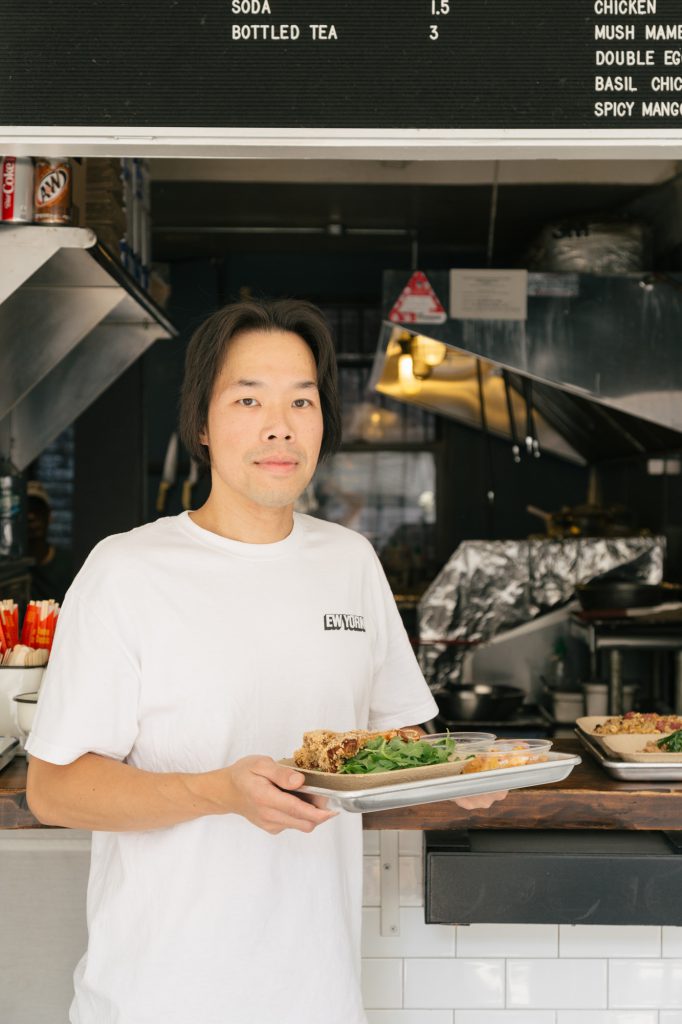 When asked about his goal, Paul says, "Our ultimate vision is to have franchisees to be able to expand and share our food quickly. The whole concept of Fan Fried Rice Bar is to introduce this "Fried Rice culture" – first to New York and then beyond.
"And looking forward, since we introduce limited menu items every season, there will be more comforting dishes on our fall/winter menu. Meanwhile, we're always scouting new locations in the city, so keep an eye out for good news!"