Taiwanese-American musician Chien Chien Lu plays the vibraphone as part of New York-based indie-jazz band Little BUH. With her bandmate Sebastian Chiriboga, Little BUH recently released their debut EP and will be performing in NYC and in Taiwan. In between preparing for her upcoming Little BUH shows and a global tour with jazz trumpeter Jeremy Pelt, TAP-NY was able to learn about her background and plans for this year.
Can you introduce yourself?
My name is Chien Chien Lu; I'm a musician and I play the vibraphone as part of an indie jazz band called Little BUH. We play music all the time and everywhere! As a child growing up in Taiwan, I actually first learned piano, and when I was 10, my teacher suggested percussion as my minor instrument. Later on, I fell in love with mallet percussion instruments, and from listening to legends like Milt Jackson, Bobby Hutcherson, and Gary Burton, I chose the vibraphone and decided to move to the states to learn jazz.
Can you tell us about your journey to New York and how Little BUH was formed?
After I began my jazz studies in the US, one of my teachers put me in touch with the owner of a famous jazz club called Chris' Jazz Cafe in Philadelphia. That led to my first jazz gig, and the owner asked me to play for 4 hours from 10pm to 2am during the busiest time at the bar. I specifically remember the month leading up to the gig because I didn't know many jazz tunes back then.
There was a moment when I considered canceling to chill with my long distance ex-boyfriend in Chicago over spring break. The other option was to follow through, but I needed to basically practice until I died in the practice room in order to have a large enough repertoire to perform for 4 straight hours. I ended up choosing the latter and I remember my ex was really mad, because we hadn't seen each other in a really long time. However, there was only music in my mind, so it was really easy to snap back from that moment and focus on the music I loved.
I finished my first gig, and everything went really well. The audience was happy, the owner was happy, and I was happy. I kept doing this gig once or twice a month, hanging with local musicians at the bar and jamming with them. During this time, I was practicing 8-10 hours a day.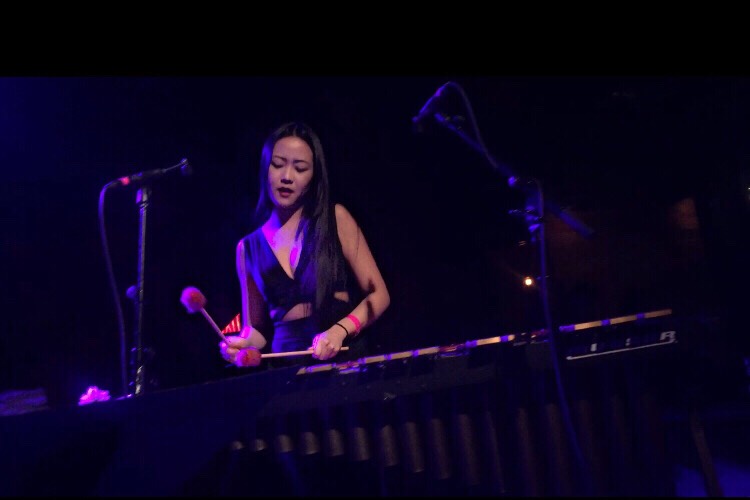 After two years in school, I moved to NYC. Originally, that wasn't my plan – I didn't have a plan. It's because I met my current boyfriend, Sebastian Chiriboga, after my first year in school at a summer jazz residency. He plays drums and I play vibraphone, and both are some of the hardest instruments to move. Since we were always packing slower than others, we had a lot of time to talk and get to know each other. Two weeks after we decided to date, he joined me at my gig at Chris' Jazz Cafe. I ended up moving to NYC because he said if I move in with him, I wouldn't have to pay rent. "What a great deal," I thought, "That means I can practice all day long!"
How did you come up with the name Little BUH, and what's your musical style?
The second we moved to NYC, we put this band "Little BUH" together. We called each other "Buh Buh" which comes from one of the syllables in Mandarin, and "Little" just comes from us trying to be cute.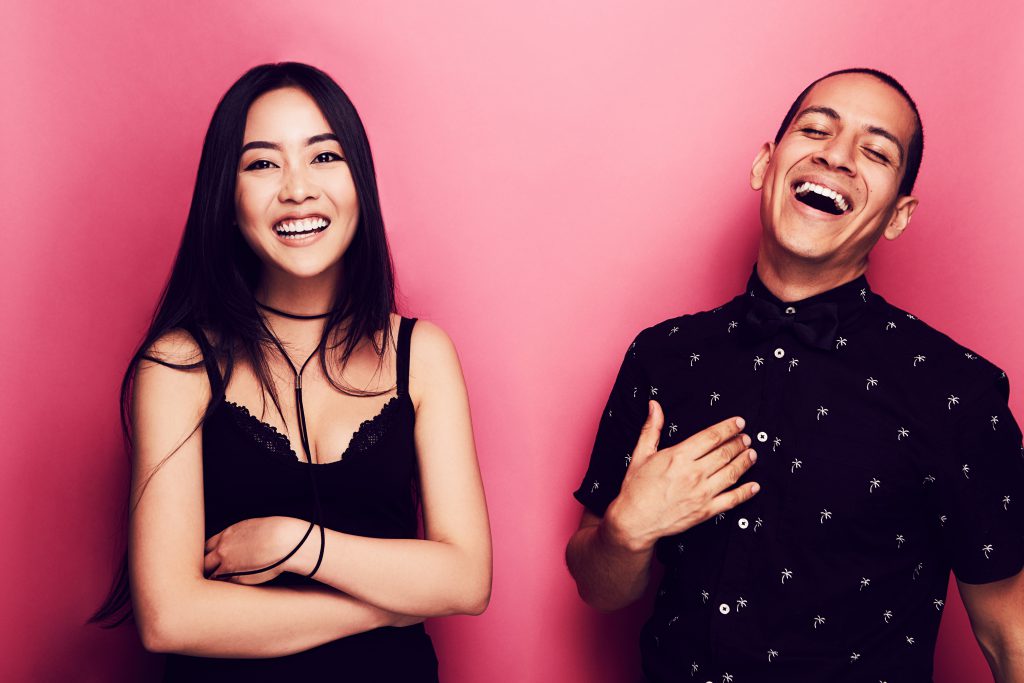 The reason we refer to our genre as "Indie-Jazz" is because while I love the traditional/contemporary jazz sound, Sebastian loves Indie-rock and jazz, and thus our band and our compositions feature both elements.
I have a lot of musical influences – my favorite artists are George Cables, Brad Mehldau, Milt Jackson, Derrick Hodge, Nils Frahm, Noname…I could go on and on. At the same time, my classical background influences me a lot: the crazy dramatic and beautiful Mahler Symphony, Bach Partita, 12 tone new music, avant-garde…. I draw from all kinds of styles.
Tell us about your latest EP, "A Remembrance"!
Yes! We just put our EP on Soundcloud two days ago. (We're very bad about promoting our stuff still). Our EP is called "A Remembrance," titled after one of the songs on the EP, but I would say our favorite song is "Roads" – check it out! We love it because the melody is full of energy, and the solo section has a simple ostinato that creates many possibilities and opens the stage up well for improvisation – we never know what will happen each time we play it.
What can we expect from you and Little BUH in 2019?
Little BUH is going to Taiwan at the end of February to play a couple of shows there! Afterwards, we'll come back to NYC to hold our EP release show/party in March – everyone is welcome to join us! We also just created some social media, haha…stay tuned!
For myself, I have a lot of tour performances across Europe, Japan, China and America this year with Jazz trumpeter Jeremy Pelt. We recorded his next album together with his whole band. Readers all over the world, you can check out my Facebook page to follow the tour dates! And if you're in New York and are into Jazz, we're planning our album release show at Jazz Standard in May.
Little BUH is also writing some new tunes for our next album, so we are really excited to share all of that with you guys! Check us out on Facebook, Instagram, or Soundcloud to stay tuned!