Wheel cakes (車輪餅) are a popular dessert made from a waffle-like batter cooked in cast iron pans. Named after its rounded shape, this Taiwanese street food staple originates from Japan's imagawayaki and has been localized over time. Today, wheel cakes are a common sight across Taiwan at roadside carts and within night markets.
In 2016, frequenters of New York's food festivals and street markets were finally able to try this dessert thanks to the team behind Catmint Wheel Cake. Two years later, owners Nicole and Pio have recently opened Catmint Wheel Cake's first permanent location in Greenwich Village. TAP-NY visited their new store and learned about their journey to this milestone moment.
Owners Nicole and Pio met in college at Binghamton University and moved to New York City together in 2013. Inspired by the sheer variety of restaurants and shops in the city, the two began doing research on starting a business while working at their day jobs in the apparel and accounting industries.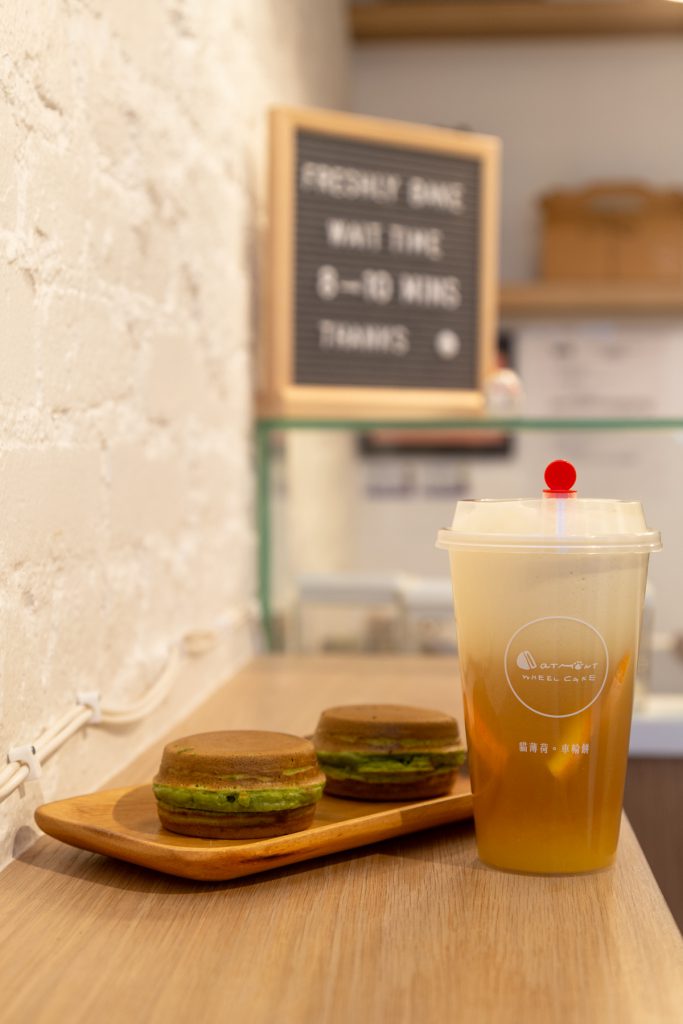 Both Nicole and Pio are first-generation Asian Americans: Nicole is originally from Xizhi, a suburb of Taipei, and Pio is from Hong Kong. Growing up outside of the states, they knew full well the appeal and importance of authenticity in the food scene. Their idea came about as the Taiwanese food scene in the city began growing in popularity.
"Wheel cakes are very popular and are a shared memory for everyone in Taiwan. Watching them being made in front of you is simply fascinating, and realized this was something we could bring to New York. And so we traveled to Taiwan to buy an authentic wheel cake machine."
After bringing the machine to the states, Nicole and Pio began months of recipe testing, first to recreate the traditional street-side flavor, and then to improve on it for the New York market.
"Buying wheel cakes from the sidewalks of Taiwan is really easy on the wallet, about 10NT (<$1 USD). What we found while experimenting, though, was that to be able to sell at that price, those vendors use powdered mixes and artificial ingredients in order to lower the cost. But instead of compromising the ingredients, what we really wanted to do is to elevate this traditional dessert. So we spent a long time improving the recipe," explains Pio.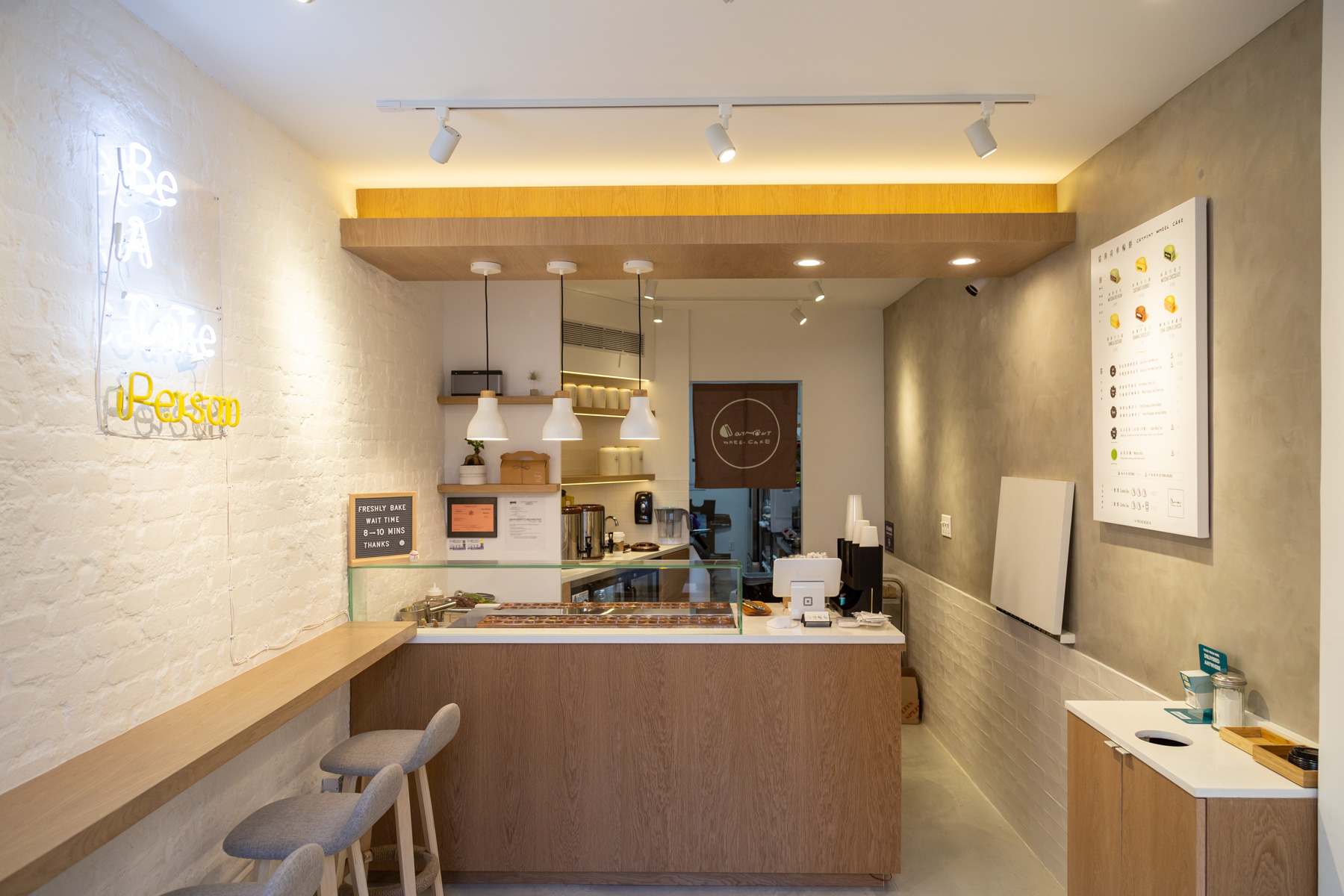 Today, Catmint's wheel cakes are made from scratch instead of artificial canned ingredients. "All of our fillings are made from scratch and we spend hours everyday in our kitchen to prepare both the filings and batter before we open each day."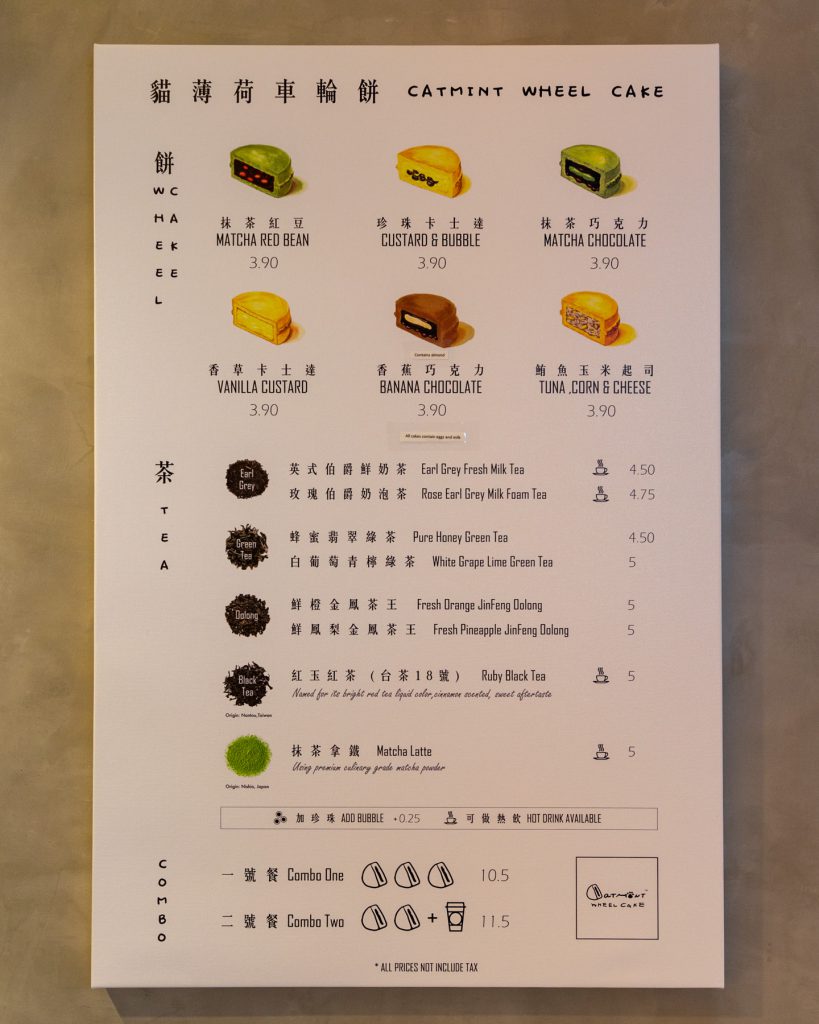 According to Nicole, the crowd favorites are the Vanilla Custard and the Custard and Bubble, and the most popular drink is their Rose Earl Grey Milk Foam Tea. "Our personal favorite is also Vanilla Custard since we make the custard from actual vanilla beans."
Having opened in the winter of 2018, Nicole and Pio spoke briefly to the unique challenges of operating a permanent location. "Not only did we spend months renovating the space to make Catmint a comfortable store for our customers, but we spend a lot of time on quality control for the wheel cakes to make sure we bake each flavor perfectly."
Looking forward to 2019, Catmint Wheel Cake is expecting to expand their menu with new sweet and savory flavors in addition to adding coffee and ice cream as natural pairings for their wheel cakes. Says Pio:
"Our goal is to let more people know about this Taiwanese dessert, so we'll be working hard to continue exhibiting at street markets and food festivals while expanding to catering events in the future."
As to why they chose the name Catmint? "Much like our cat's love for catnip, we hope our customers will come back over and over once trying our wheel cakes."
For TAP-NY members for a limited time, mention TAP-NY in store at Catmint Wheel Cake to receive 10% off! See more details here.