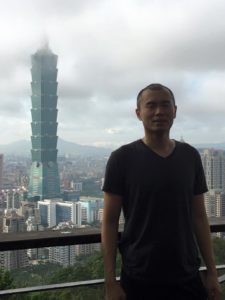 1. Tell us about yourself! It can be about anything – where you grew up, your professional background, your hobbies.
I am an independent app developer making educational apps. I currently have 2 apps in the app store right now. Tea Story teaches Mandarin and Monkey Party teaches pre Algebra. I also occasionally develop websites on the side including the new fastbreaknyc basketball league site where TAP currently participates in.
2. Why did you join TAP? What are your favorite events?
My first TAP event was when I entered the Entrepreneur Challenge and Competition. It was a great opportunity to network with like minded people and get feedback on my apps. From there I learned TAP was starting a basketball team. I tried to join the first season but didn't make the cut lol. Actually there were not enough roster spots because there was so much interest (Which is great actually). Before the second season started, I participated in the TAP basketball open gym and was able to join that season and have been playing on the team ever since.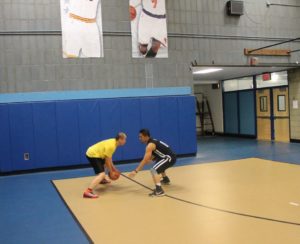 3. Tell us something cool that happened to you this past year.
The most exciting thing that happened to me this past year was launching Monkey Party in the app store. It's an exciting feeling to see your creation in the app store that can be seen by anyone in the whole world.
4. If we wanted to hang out, where would we find you?
Everyone is welcome to come out to our basketball games! Our games are Sunday afternoon in Martin Luther King Middle School across the street from Lincoln Center or in the High School of Graphic Communications Arts in Hell's Kitchen. I also heard there may be a second TAP team joining the Thursday night league so go support them as well. Besides that you can find me eating ramen in Hell's Kitchen, going hiking anywhere in the tri-state area, playing board games or catching a Broadway show.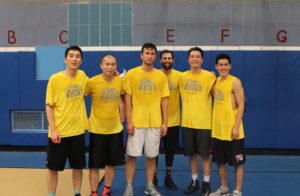 5. What's your advice for any newer members who want to get more involved?
For new members I suggest going to events that interest you. TAP has a wide range of events so there is something for everyone. There are big events like the ski trip, the night market and the Chinese New Year banquet to more low key things like the dinner series and the cooking lessons. You can also join the volleyball, softball or basketball teams. Whatever you decide to participate in, I'm sure you'll make friends and have a great time.