TAP-NY Ski and Snowboard Extravaganza 2019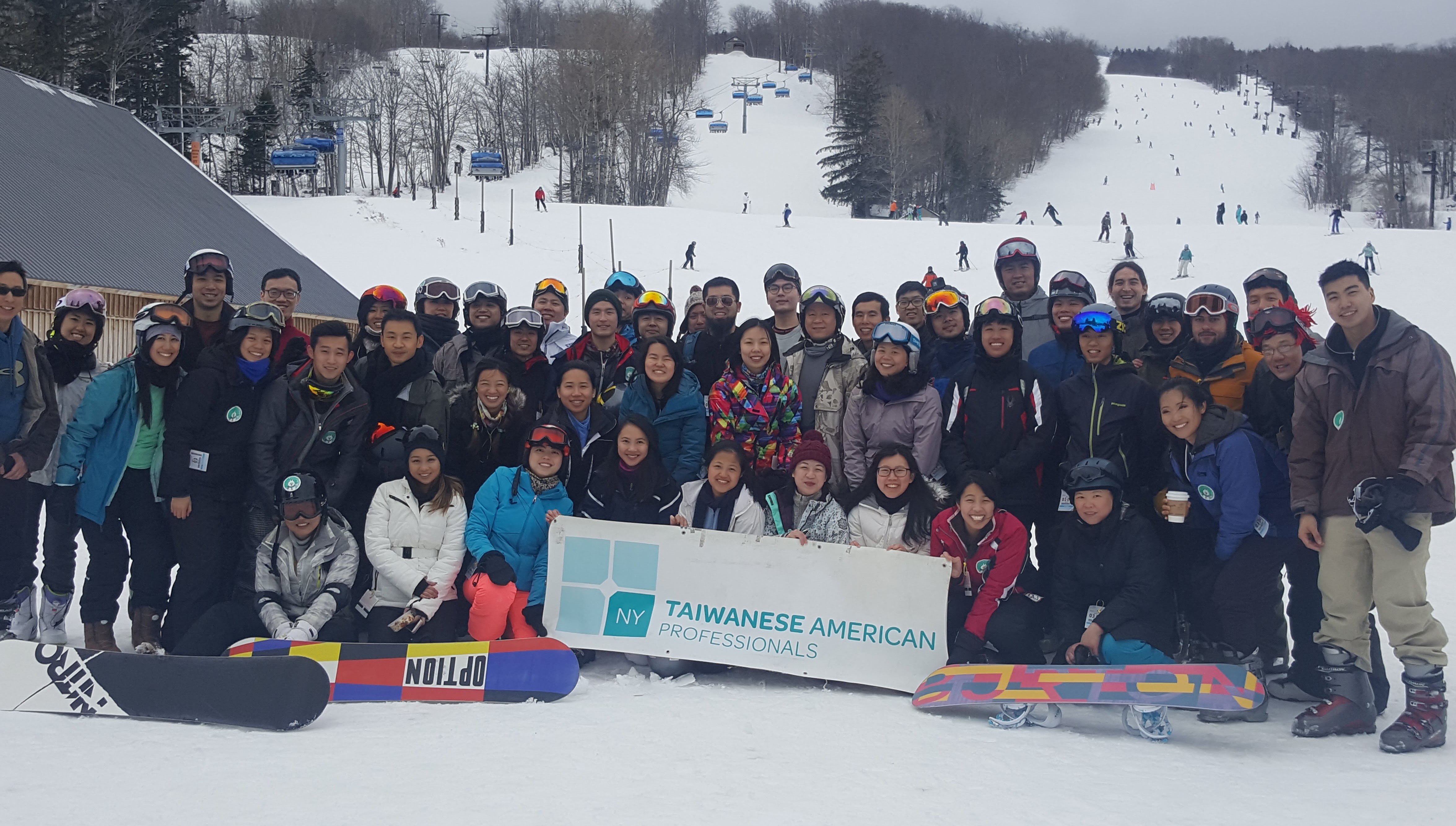 **SOLD OUT**
Where: Mount Snow (89 Grand Summit Way, West Dover, VT 05356)
When: Friday, March 8th, 6:30 PM – Sunday, March 10th, 10:00 PM
Get ready for some pow pow as TAP heads back to Vermont for our ski and snowboard extravaganza! We're excited for another awesome trip that will take us to Mount Snow, a resort located in southern Vermont and known for its great snow coverage and excellent, groomed trails. Our trip will be from Friday, March 8th to Sunday, March 10th. We'll be tackling trails for all levels and hanging out at night together in slopeside ski-in, ski-out condos!
TAP-Boston will also be joining us for this trip, so get ready to meet friends from a new city as well!
The cost of the trip includes round-trip private bus transportation from midtown Manhattan, 2-day lift ticket, 2 nights' slopeside ski-in, ski-out accommodation, and Saturday night dinner/festivities. Sam Adams is a sponsor of the trip, so you'll get to enjoy a classic brew on Saturday night. Condos are two bedrooms with a full living area, fieldstone fireplace, kitchen, and washer and dryer. There is also a sports center with an indoor pool, hot tubs, and saunas for you to relax after a long day on the slopes!
Early Bird prices (ends Thursday, January 31st at 11:59pm or when spots sell out, whichever comes first):
$350/person including bus transportation SOLD OUT
$310/person excluding bus transportation (for those who plan to drive) SOLD OUT

Regular prices (starts after Early Bird closes until sell-out):
$370/person including bus transportation SOLD OUT
$330/person excluding bus transportation SOLD OUT
Ski, snowboard, and helmet rentals, as well as lessons, are available separately. Payment for rentals and group lessons will be made to TAP to get the group discount rates as the trip approaches – please see below for details.
In order to secure a spot, please fill out this Google form AND send payment to TAP via Paypal or Venmo ($370). Put "Ski Trip" in the payment notes. Your spot will be confirmed via email once payment is received.
PayPal: Send payment to [email protected] and mark "I'm sending money to family or friends" to avoid fees. If paying for more than one attendee, please list names in the PayPal message.
Venmo: Send payment to "TAP NY" (347-815-3827). If paying for more than one attendee, please list names in Venmo payment description.
All sales are final (no refunds). Space is limited for this trip, so be sure to get your ticket today! Email [email protected] or [email protected] with any questions.
++++
Information Regarding Rentals and Lessons
For those interested in renting equipment, prices are as follows. Rentals are excluded from the trip payment.
2 Day Ski or Snowboard Rental: $62 (additional $10/day for helmet rental). Please note that the TAP trip accounts for two days on the mountain – Saturday and Sunday.
1 Day Ski or Snowboard Rental: $37 (additional $10 for helmet rental). The one day package may be of interest to those who prefer to hang out in the lodge or go tubing on one of the days of the trip. Please note however, that your payment for the trip includes a 2-day lift ticket.
For those interested in taking a lesson, we can help reserve closer to the trip.
Group Lesson Package: The rate for these lessons will be $40 for 1 day or $60 for 2 day. Lessons take place at 9:30 am, 11:30 am, and 1:30 pm daily. Each lesson is 2 hours long, except if the group includes 2 or fewer participants. In such cases, lessons will be 1 hour long.