TAP-NY Lunar New Year Food Drive 2021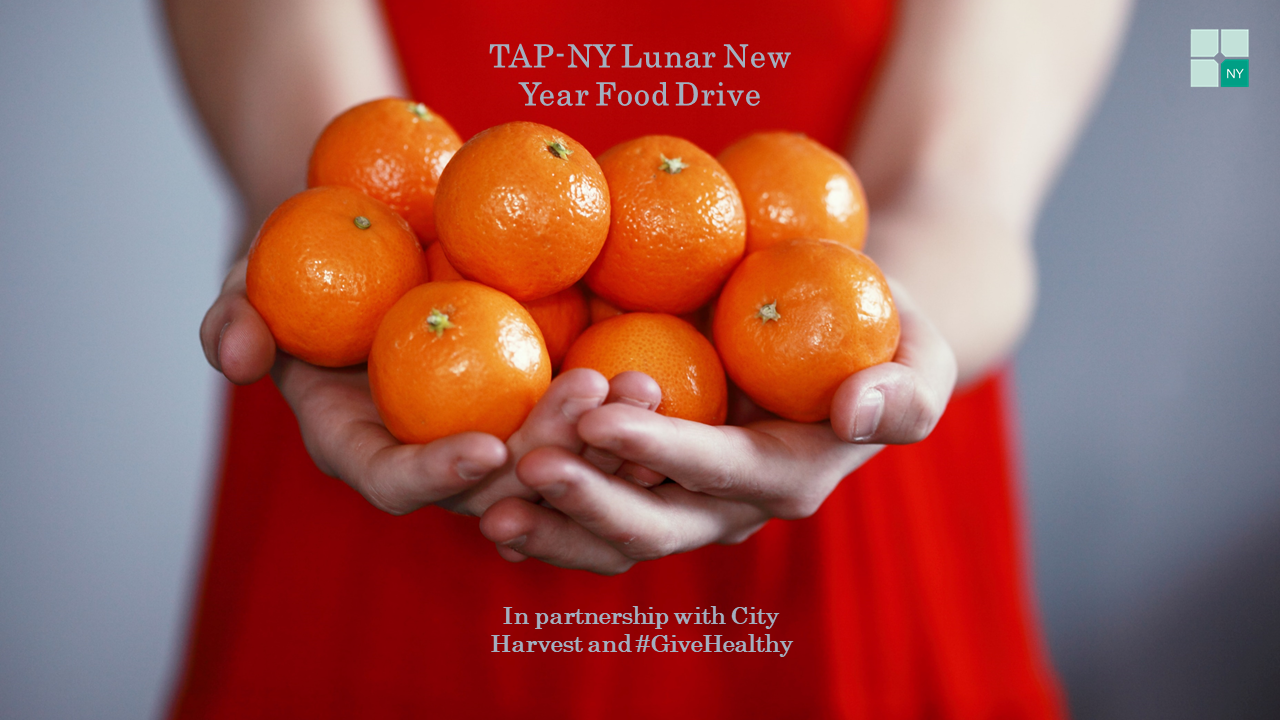 TAP-NY is collaborating with City Harvest and #GiveHealthy to provide Lunar New Year food supplies to communities in need! The virtual food drive is running from Monday, January 25th, to Sunday, February 7th, in order to distribute in time for the New Year. Choose what foods you want to donate, and we will do the rest of the work!
Visit our virtual food drive here, click 'Donate,' and choose the foods you want to contribute before checking out. Ring in the new year with us by giving what you can!
---
City Harvest is New York City's largest food rescue organization, helping to feed the more than 1.5 million New Yorkers who are struggling to put meals on their tables. They expect to rescue 144 million pounds of food this year and deliver it, free of charge, to hundreds of food pantries, soup kitchens, and other community partners across the five boroughs.
#GiveHealthy is a movement to change how and what people donate. #GiveHealthy enables people to donate fresh fruits, vegetables, and other healthy food by making it easy, fun, social, and environmentally friendly. They help ensure that the food you donate makes the biggest impact for people in need.