This month, we interviewed superstar member Eric Yang. Read below to see his responses!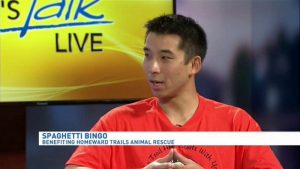 Tell us about yourself! It can be about anything – where you grew up, your professional background, your hobbies, etc.
Howdy, everyone! I'm a native New Yorker (Queens represent!). I have a MBA from Georgetown University (DC) and a BS from Babson College (Boston). Post-MBA, I stayed in DC, working on Audi's Corporate Strategy team. After 2 years with Audi, I left my job and spent a year in Taiwan caring for my grandmother. Taking the time to reconnect with her was one of the best decisions of my life. To finish, 10 months ago, I moved home to NYC to find love and settle down.
Among my many hobbies (rock climbing, board games, and unsuccessfully getting cats to like me, to name a few), my true passion lies in volunteering and improving my community. I'm a Team Leader with New York Cares and also involved with a number of animal rescues. I'm most proud of my service as a volunteer Firefighter/EMT-B. Nobody calls 911 on a good day, and it's an honor to answer the call for help and be part of the solution.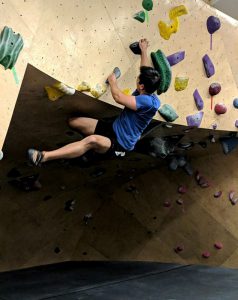 Why did you join TAP? What are your favorite events?
I joined TAP to meet interesting people and make new friends. I enjoy TAPpy Hours because I get to meet interesting people, reconnect with friends, and drink with both. However, volunteer events are my favorite. You get to spend a few hours with great TAP folks and have a positive impact. Now that's what I call having your cake and eating it too!
Tell us something cool that happened to you this past year.
This past year has been a whirlwind in all the best and worst ways. I couldn't whittle the list down to one, so here's Eric's Top 3 Monster Jams
New York, New York (Frank Sinatra): Moved back to New York City, reconnected with old friends and made many new ones.

Shots (LMFAO): Crossed an item off my bucket list, earned my bartender certification and now mix cocktails one night a week

Stayin' Alive (Bee Gees): Responded to my first active CPR, my ambulance was first on scene and led patient care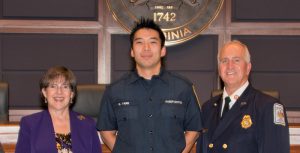 If we wanted to hang out, where would we find you?
Aside from the hanging/eating/drinking/breathing air with friends, I frequently attend TAP events. Outside of TAP, you'll find me rock climbing at Brooklyn Boulders or team leading a New York Cares event. Or if you're in the DC area when I am, call 911 and I might show up.
What's your advice for newer members who want to get more involved?
My advice is to simply show up; the rest takes care of itself. The Board puts a lot of work into their events, and it shows. TAP members are fun, welcoming, and all-around impressive folks. And if you're still anxious about meeting new people, find me and I'll introduce you to cool folks!