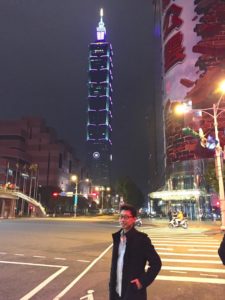 1. Tell us about yourself! It can be about anything – where you grew up, your professional background, your hobbies.
I grew up in Kansas City and actually went to high school with TAP board member Jessica Yeung, where we were basically the only Asians in our school. At a young age, I became interested in tech startups, so I went to UPenn for college hoping to learn how to start a business, but instead got caught up in the finance crowd. After working in finance for a couple years in NYC, I got an opportunity to join a big data startup in the city, and after learning everything I could there, I decided to cofound a startup with a friend, where we now develop various iPhone and Android apps. As for some of my hobbies, I like to play guitar, cook various cuisines, and go snowboarding in the winter.
2. Why did you join TAP? What are your favorite events?
During college, I often participated in events hosted by the various Asian cultural and social clubs on campus, but after I moved to NYC, I didn't have that sense of community anymore until I found TAP. I first went to a TAPpy Hour because I knew some of the UPenn people in TAP, and since then I've been to many more events and made a lot of new friends. My favorites events so far are the annual ski trip and the tennis tournament at the US Open courts.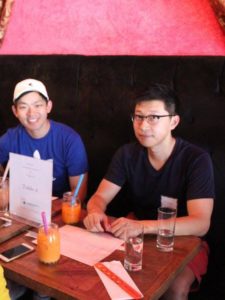 3. Tell us something cool that happened to you this past year.
I went on a 3 week trip to Tokyo, Seoul, and Beijing, where I visited historical temples and palaces, partied with the locals, and most importantly, ate tons of delicious food like ramen, sushi, Korean BBQ, and Peking duck.
On another note, my startup also became profitable, so what started as a crazy leap of faith actually turned out to be something that we can continue to grow and develop for the long term.
4. If we wanted to hang out, where would we find you?
When the weather's nice in the daytime, I like to go biking in Central Park or along the Hudson River, followed by eating Sichuan food at Cafe China or hot pot at 99 Favor Taste. At night, you can probably find me drinking watermelon soju at Pocha or karaokeing at K-One.
5. What's your advice for any newer members who want to get more involved?
Sign up for the newsletter, follow TAP on Facebook, and go to as many events as you can! Don't be afraid of meeting new people, TAP people are very friendly and everybody's looking to make more friends, so you're all in the same boat together.