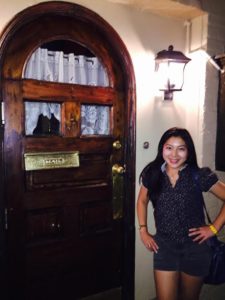 1. Tell us about yourself! It can be about anything – where you grew up, your professional background, your hobbies.
I was born and raised in NYC, specifically born in Manhattan and raised in Flushing, Queens – aka the second Chinatown of NYC. There is a third one in Sunset Park too, can't forget about our brethren there ;). I was a wannabe physical anthropologist, a middle school ELA/Social Studies teacher, and am now a technology recruiter for IB, HF, FinTech, startup, media, and fashion clients. Activities I enjoy include adding books to my GoodReads account, actually reading, attending kung fu class, hospice care volunteering, watching YouTube, going to museums, attending live shows, and sipping on cocktails or breaking bread with awesome people.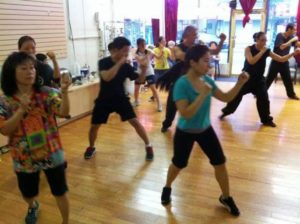 2. Why did you join TAP? What are your favorite events?
I joined TAP because I am very attached to my Taiwanese roots. Though I was born here, I spent my first four years in Taipei with my A-ma, A-gong, aunties, uncles, and cousins. So, of course I had to join TAP. I have met some amazing, genuine, interesting people through TAP, which solidified a desire to attend more TAP events. A few favorite events are the TAPpy hours, the tangyuan class (yum), and dinner with the board members. I plan to attend the upcoming fitness classes as well.
3. Tell us something cool that happened to you this past year.
Kind of macabre, but I wrote my own obituary. It was an exercise I did during my hospice care volunteer training. I feel it served as a reminder of the brevity of life and is great for creating space for introspection. I may start writing one annually or bi-annually.
4. If we wanted to hang out, where would we find you?
Gay bars in the city. One of my best friends, who is like my big brother, is gay so I am often with him and our other friends. Spots include Hardware, Boxers, Therapy, Evolution (in Jackson Heights), Boots and Saddles, and the list goes on.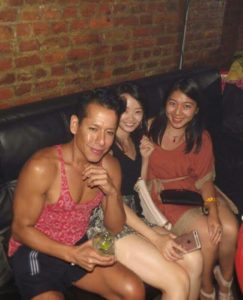 5. What's your advice for any newer members who want to get more involved?
Volunteer for TAP events! It's a great way to feel even more connected to the TAP community. Or just attend the events! There is so much variety, you are bound to find some or many that appeal to you. Cheers and hope to see you very soon!